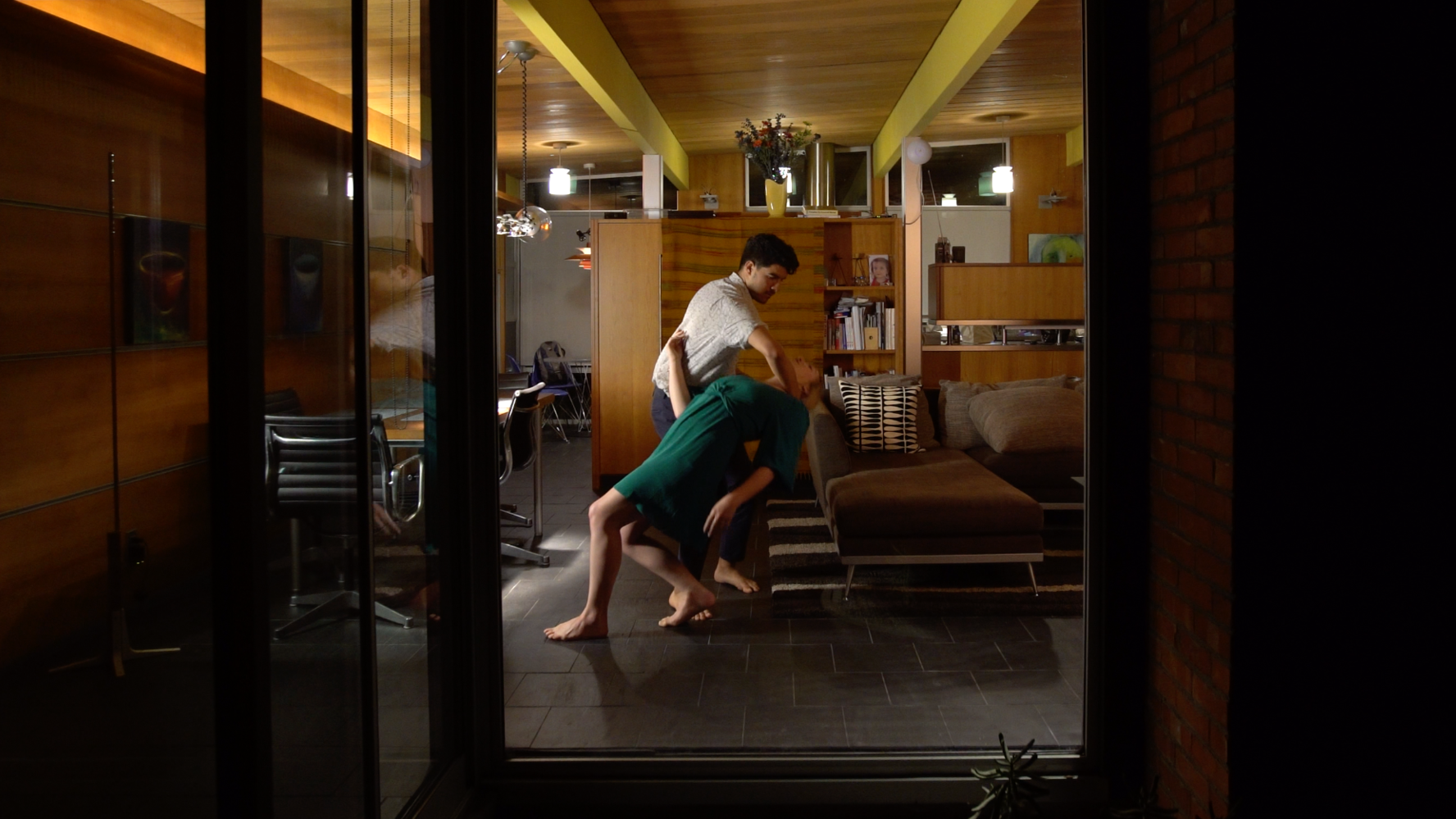 CALIFORNIA LIVING PROJECT II: PALO ALTO in Greenmeadow is an interdisciplinary performance installation using the mid-century modern tract homes of developer, Joseph Eichler as the setting and backdrop for this project which transposes the lives within onto the exterior facades of the homes. Community members participate and collaborate alongside visual artist, Nate Page and dance artist, Chelsea Zeffiro – creating a visual log of lifestyles performed.
This project was in production from March-May 2017 and will be exhibited with a large-scale multi-channel video installation –covering several community blocks– in the Greenmeadow community of Palo Alto on June 10th, 2017.
With visual direction from Page and movement direction from Zeffiro, the performers featured throughout this project are Angel Acuña, Kaitlyn Petrik, Chelsea Zeffiro and the Greenmeadow residents themselves, who have shared snapshots of their inner lives on film for this distinctive project – at times creating dances and/or scenes on the spot and in collaboration with professional dancers and performers.
2017 footage captured by Nate Page & edited by Chelsea Zeffiro
Contributors in the research & development of CALIFORNIA LIVING PROJECT II include cinematographer, Rohan Ali & dance artist, Haylee Nichele.
EVENT DETAILS:
• 303 Parkside Dr, Palo Alto, CA 94306 • Sunset-Midnight • 6/10/17 •